Back to news
Two films selected for the VES Awards 2023
This Tuesday, January 17, 2023, the VES (Visual Effects Society) announced the nominees for the 21st edition of the VES Awards, the event that rewards visual effects and innovation in the industry. Among the big productions selected, such as Avatar: The Way of Water, Top Gun: Maverick or House of Dragon: The Black Queen, two films made by ARTFX students are selected in the category "Outstanding Visual Effects in a Student Project": Macula and Maronii.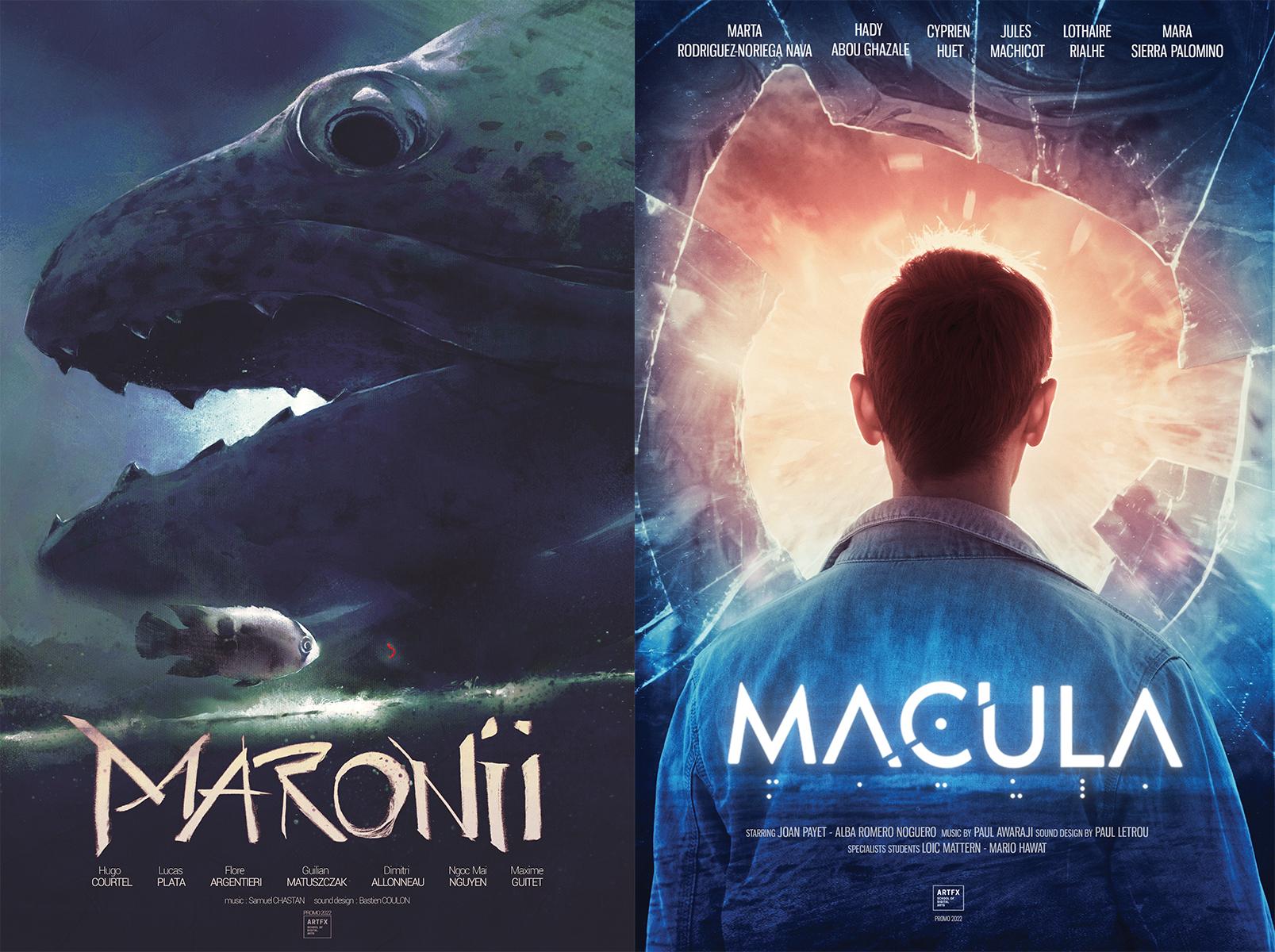 Last June, the Class of 2022 presented the 12 special effects and animation films in front of a full house of industry professionals. At the beginning of January, these two films were selected for the PIDS GENIE Awards and today they are again selected for the most prestigious competition in the industry.
Congratulations to the newly professional students!
Now, let's make way for the professional jury and see you on Wednesday, February 15, 2023 for the announcement of the results at the official ceremony in Los Angeles.
Macula
Spécialistes :
Maronii
**The Visual Effects Society (VES) is the world's honorary society of industry professionals. It organizes the annual VES Awards, the prestigious annual celebration of outstanding visual effects and innovation in feature film, animation, television, commercials and video games, as well as the VFX supervisors, VFX producers and hands-on artists who bring this work to life.**