International
Benefit from
know-how
made in France
ARTFX internationally
Since its creation in 2004, ARTFX has hosted students from all around the world. France is a pioneer country in the field of professional training for cinema, special effects, animation, and video games. To respond to the increasing demand from the studios, schools have multiplied in France since the 2000s, democratising access to these professions.
ARTFX alumni in the credits of the greatest international productions.
Benefit from
know-how
made in France
International
reputation
Created and animated by professionals from the creative industries, ARTFX was one of the 1st schools to offer a course in 3D animation and special effects. It is ranked among the 10 best creative schools worldwide in special effects, video games, and animation. The school's reputation, which has close ties with the greatest studios in the world, ensures that its students have a professional integration rate of 95% (with 70% of alumni working internationally). And the professional title delivered at the end of the Master's course is recognised at a European level, via registration with the RNCP (lev.7, Bac +5 equivalence)
Welcome
to France!
ARTFX chose not to open campuses abroad, to attract talent from all over the world to France and train them with the "French touch", synonymous with technical excellence and creativity. With more than 65 nationalities among the current students at the school, it operates with a beneficial cultural mix. 100% English-speaking international classes are open starting in the 1st year, and then progressively, all classes switch over to being taught in English to prepare all students for an international career.
Accompaniment of
international students
In each ARTFX campus, a referent ensures the reception and integration of foreign students and their development throughout their studies. This referent can be contacted as soon as you are admitted to the school to prepare for your arrival. A guide in English is provided to each student to facilitate the administrative procedures related to their arrival in France and to facilitate their integration into local life.
Passport & visa request
Finding accommodation
Opening a bank account
Medical insurance cover
Discovery of the host city and local life
Welcoming foreign students to France
The ARTFX courses open to
international students:
3 courses 100% English-speaking :
3D & special effects
3D character animation
Image programming / Technical Director of VFX or Video games
3 courses French-speaking from the year 2
And the Art Foundation Preparatory Year, whose courses are exclusively in French.
25 %
of international students at Montpellier and Lille - Plaine Images
65
nationalities at the start of the 2020 school year
800
alumni worldwide (of which 70% internationally)
Admission process
Officially recognised
courses in France and
Europe
The professional title of "Digital Producer" delivered at the end of the Master's course in 5 years is registered with the RNCP (latest renewal on 14 September 2020) as a level 7 (Master Level) qualification.
Each term at ARTFX is worth 30 ECTS credits (European Credits Transfer System); that is, 60 ECTS credits/year and a total of 300 ECTS credits for the Master's course.
Choose the universe
you wish
to explore!
The ARTFX referents
of international
students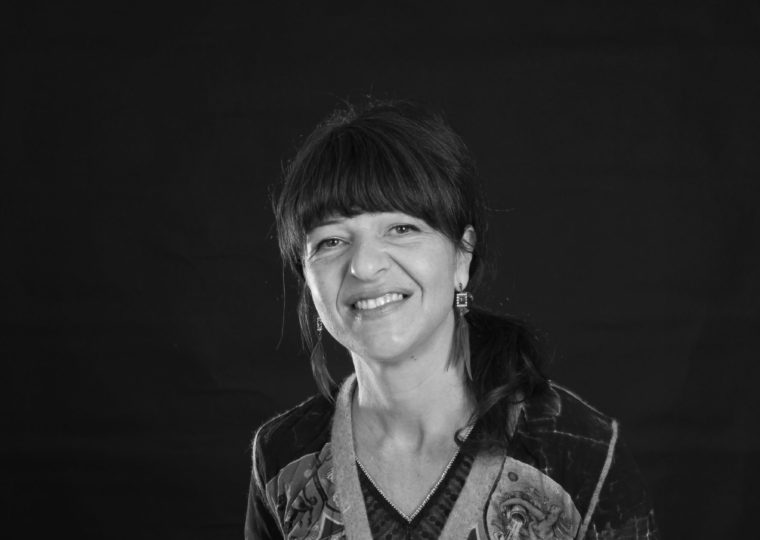 Montpellier
Carole Maccotta
Coordinatrice des Classes Internationales et Enseignante d'anglais & Culture du cinéma